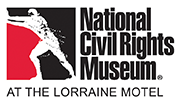 Nov.  7, 2018 – "The Washing Society" screens at Indie Memphis and the National Civil Rights Museum  with:
I AM SOMEBODY
44 minutes
In 1969, black female hospital workers in Charleston, South Carolina went on strike for union recognition and a wage increase, only to find themselves in a confrontation with the state government and the National Guard. Featuring Andrew Young, Charles Abernathy, and Coretta Scott King and produced by Local 1199, New York's Drug and Hospital Union, I AM SOMEBODY is a crucial document in the struggle for labor rights.
A testament to the courage of the workers and activists at the heart of her films as well as her own bravery, tenacity and skill, the films of Madeline Anderson are both essential historical records of activism and a vital body of cinematic work.
National Civil Rights Museum: https://www.civilrightsmuseum.org/washing-society-i-am-somebody
I